Think About Science
A science course for kids is great way to spark their curiosity, develop their critical thinking skills, and cultivate a love of learning.
Here are some concepts we considered when we developed the
Think About Science program for kids:
Determined  the age range:

Decide on the age range of the kids you want to teach. This will help you tailor the content and teaching approach to their cognitive and developmental abilities.
Choose the subject matter: Science is a vast subject, so we narrowed down to the topics that would focus on specific areas to create a more general course that covers multiple scientific fields.
Incorporate hands-on activities: Kids learn best through doing, so we included interactivity that allow them to experiment, explore, and discover.
Use of age-appropriate language: Science can be complex and technical, so use language that is appropriate.  We  avoid jargon and explain concepts in simple kid-friendly terms.

Make it fun:

Science can be a lot of fun, so we find ways to engage kids and make the learning experience enjoyable. This is accomplished by incorporating games, quizzes, and other interactive activities.
Incourage curiosity: Science is all about curiosity and asking questions, so we foster an environment where kids feel comfortable asking questions and exploring new ideas.
Overall, the key to this successful course for kids is
to make it engaging, interactive, and fun, while still challenging them to think critically and learn about the world around them.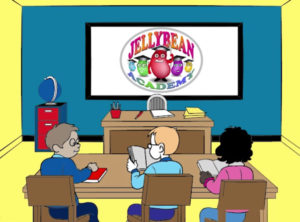 Curriculum
1 Section
23 Lessons
0 Quizzes
0 Assignments
0m Duration
Expand All
Think About Science - Premium
23 Lessons
0 Quizzes
0 Assignments
Think About Science - Can Scientists Make Life in Bottle?

Think About Science - Why Does A Boat Float?

Think About Science - Why Are Humans at the Top

Think About Science - How Does A Giraffe Drink?

Think About Science - Our Wonderful Earth and Moon

Think About Science - Aliens . . . Do They Exist?

Think About Science - Aliens

Think About Science - Hands

Think About Science - Amazing Wonderful Eggs

Think About Science - The Eye: Design From The Ground Up

Think About Science - How Does A Gecko Stick To The Ceiling?

Think About Science - Amazing Blood

Think About Science - Air Pressure

Think About Science - The Beak of a Toucan

Think About Science - Snowflakes

Think About Science - How Wolves Change Rivers

Think About Science - Wonderful Legs

Think About Science - Apples

Think About Science - Numbers In Nature

Think About Science - Spider Silk

Think About Science - Squirrel Wonders

Think About Science - WHY

Think About Science - Designing The Right Tool