Jellybean Science Class For Kids
Welcome to Jellybean Academy's
Science Class for Kids! 
In this class we are going to explore the amazing world of science and learn some fascinating things about the world around us.
First, let's talk about what science is. Science is the study of the natural world and how it works. It involves observing, questioning, experimenting, and drawing conclusions based on evidence. Scientists use the scientific method to help them discover new things about the world.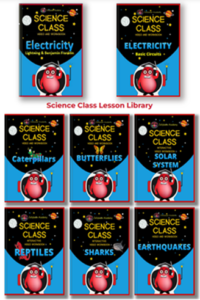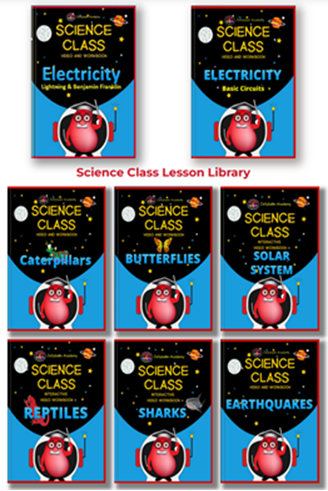 Now let's dive into some fun science topics:
The Human Body: The human body is an incredible machine! We can learn about the different organs and systems in the body, such as the circulatory system, digestive system, and respiratory system. We can also learn about how the brain works, and how our senses help us interact with the world.

The Solar System: The solar system is made up of the sun, planets, moons, asteroids, and comets. We can learn about the characteristics of each planet, how they move in orbit, and what makes our planet Earth unique.

Chemistry: Chemistry is the study of matter and how it interacts with other matter. We can learn about the periodic table of elements, chemical reactions, and the properties of different substances.

Ecology: Ecology is the study of how living things interact with each other and their environment. We can learn about different ecosystems, such as forests, oceans, and deserts, and how they support a diverse array of life.

Physics: Physics is the study of matter and energy and how they interact with each other. We can learn about gravity, motion, electricity, and magnetism.
There are so many fascinating topics in science, and there's always something new to learn! Remember to stay curious, ask questions, and keep exploring the amazing world around you.
Curriculum
3 Sections
12 Lessons
0 Quizzes
0 Assignments
0m Duration
Expand All
Electricity
2 Lessons
0 Quizzes
0 Assignments
Lightning & Benjamin Franklin

Electricity - Basic Circuits
The Human Body
4 Lessons
0 Quizzes
0 Assignments
The Human Brain

The Circulatory System

The Human Eye

Sense Organs
Ecology
6 Lessons
0 Quizzes
0 Assignments
The Solar System

Sharks

Caterpillars

Butterflies

Reptiles

Earthquakes