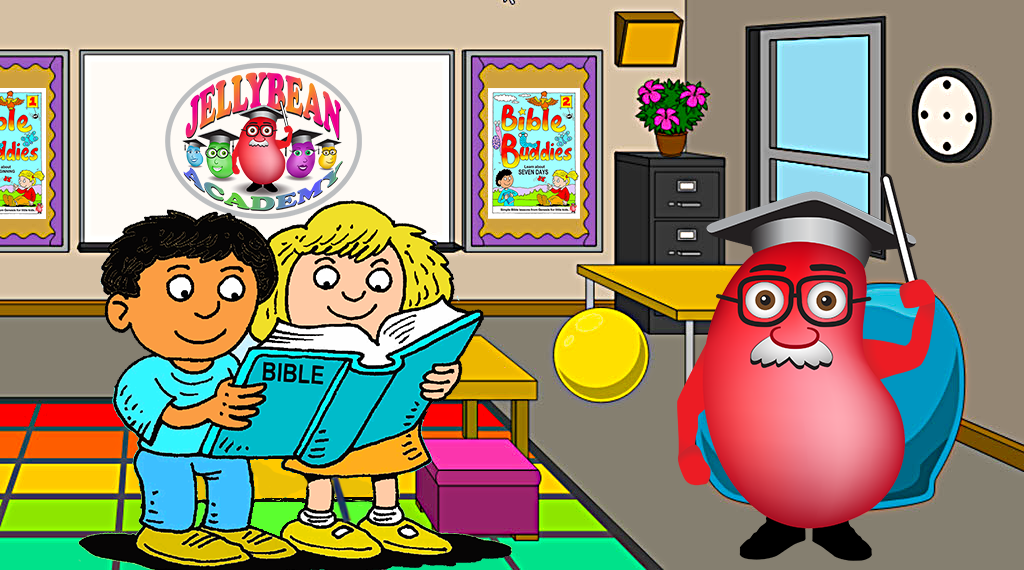 Bible Buddies - Simple Bible Lessons For Kids
Bible Buddies are simple lessons for kids from
the book of Genesis in the Bible.

Bible Stories, Printable Worksheets, Puzzles, Games, and Crafts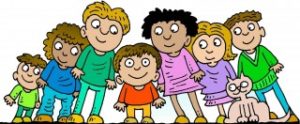 God is the Creator of all things - In Genesis 1, we learn that God created the world and everything in it, including people. This reminds us that God is powerful and loving, and that we are made in His image.

Sin separates us from God - In Genesis 3, Adam and Eve disobeyed God and sinned, which led to their separation from God. This teaches us that sin has consequences and that we need to ask for forgiveness when we do wrong.

God is faithful to His promises - In Genesis 6-9, God made a covenant with Noah to save him and his family from the flood. God kept His promise and protected them, showing us that He always keeps His promises.

Obedience to God brings blessings - In Genesis 22, Abraham demonstrated his obedience to God by being willing to sacrifice his son Isaac. God blessed Abraham for his faithfulness and provided a ram for the sacrifice instead of Isaac.

God is with us through our struggles - In Genesis 37-50, we learn about Joseph and how he endured many hardships, including being sold into slavery by his brothers. Through it all, God was with him and eventually used Joseph to save his family from a famine.
These are just a few of the many important lessons that you will learn
in the Bible Buddies program.
Curriculum
4 Sections
32 Lessons
0 Quizzes
0 Assignments
0m Duration
Expand All
Module 1 - Lessons 1 - 10
10 Lessons
0 Quizzes
0 Assignments
Lesson 1 - Genesis 1:1

Lesson 2 - Creation In Seven Days

Lesson 3 - Adam & Eve

Lesson 4 - The Very First World

Lesson 5 - The First World Was Spoiled

Lesson 6 - Living In A Spoiled World

Lesson 7 - Cain and Abel

Lesson 8 - The World Before The Flood

Lesson 9 - The Great Global Flood

Lesson 10 - The World After The Great Flood
Module 2 - Lessons 11-20
10 Lessons
0 Quizzes
0 Assignments
Lesson 11 - Nations and Migrations

Lesson 12 - Noah To Abraham

Lesson 13 - Abram Goes To Egypt

Lesson 14 - Abram Rescues Lot

Lesson 15 - Abram and Ishmael

Lesson 16 - Abraham and Lot

Lesson 17 - Lot is Rescued Again

Lesson 18 - Abraham, Abimelech and Isaac

Lesson 19 - Abraham's Obedience

Lesson 20 - Abraham's Obedience 2
Module 3 - Lessons 21 - 30
10 Lessons
0 Quizzes
0 Assignments
Lesson 21 - Isaac, Rebekah, Esau, and Jacob

Lesson 22 - Jacob and Esau

Lesson 23 - Jacob Leaves Home

Lesson 24 - Jacob, Rachel and Laban

Lesson 25 - Jacob Returns to Esau

Lesson 26 - Joseph is Betrayed

Lesson 27 - Joseph Goes To Egypt

Lesson 28 - Joseph In Egypt

Lesson 29 - The King's Dream

Lesson 30 - Joseph's Brothers Go To Egypt
Module 4 - Lessons 31 - 32
2 Lessons
0 Quizzes
0 Assignments
Lesson 31 - Old Israel Comes To Egypt

Lesson 32 - Jacob, Israel and Joseph Die